So many things have been lost to history. Its vital we preserve, honor, and use it as a way of bringing family and communities together. We must not ever forget the sacrifices those have made for this great country.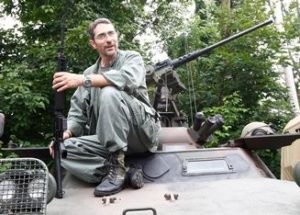 Christopher Mee
Managing Member of Charter Armor.
Experiencing these machines first hand is a fantastic way to actually touch the past in a unique way. Experiencing these vehicles addresses the question of "what it must have been like" in a first hand, up-close manner that engages the senses. It is an opportunity to honor and appreciate those who served, to learn something new, and quite honestly, they are way cool!  How many armored vehicles have you driven?